Miles Bright - Alpine GuidE
Miles Bright is an internationally qualified IFMGA British mountain guide. Miles is based in the Chamonix Mont Blanc valley in France. From this mountain base Miles skis, climbs and guides year round. In the winter Miles guides Chamonix based off piste skiing, boarding and touring. In summer Miles guides classic mountaineering. Miles local knowledge will help you make the most of your holiday, finding the best snow for skiing or boarding and the best conditions for mountaineering.
He'll choose the route that's best suited to you weather it's your first time in the mountains or you're ready for some big challenges. Miles loves to pass on his mountain knowledge, he runs private courses in crevasse rescue, avalanche awareness, ski touring and alpine climbing.
Miles has 35 years of mountain experience, he's travelled the world skiing and climbing. This experience will help you make the most of your alpine adventure.
OFF PISTE SKIING AND SNOW BOARDING
Off piste skiing and snow boarding in Chamonix and surround areas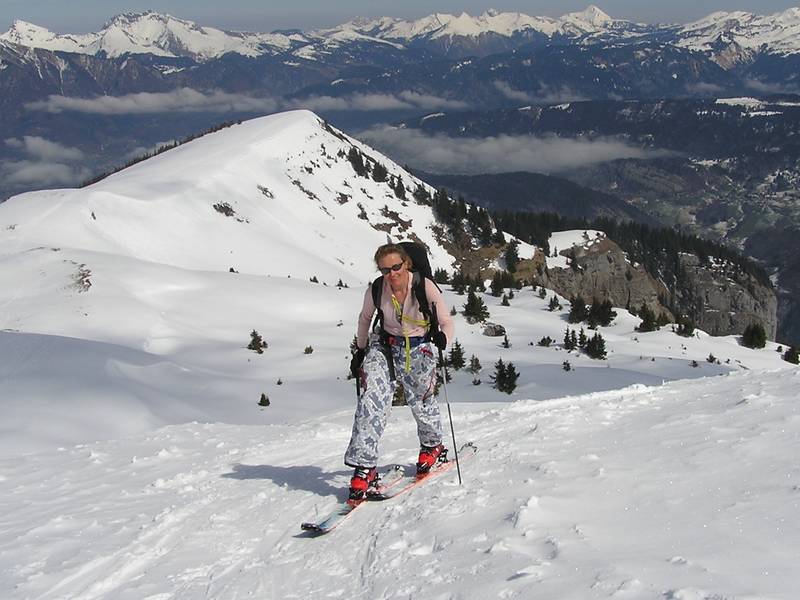 SKI & SPLIT BOARD TOURING
Looking for the best snow or a mountain experience, touring days are always memorable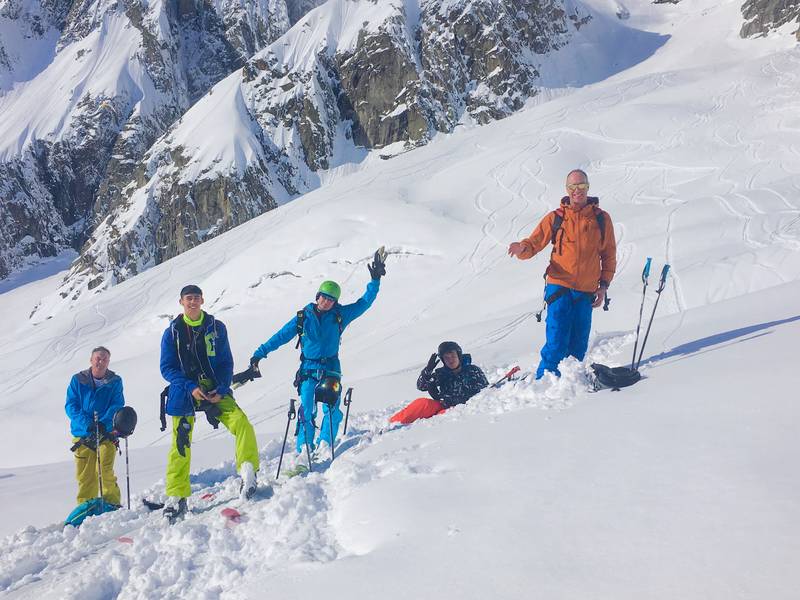 THE VALLEY BLANCHE
A 20km ski from 3842m to through amazing glaciated terrain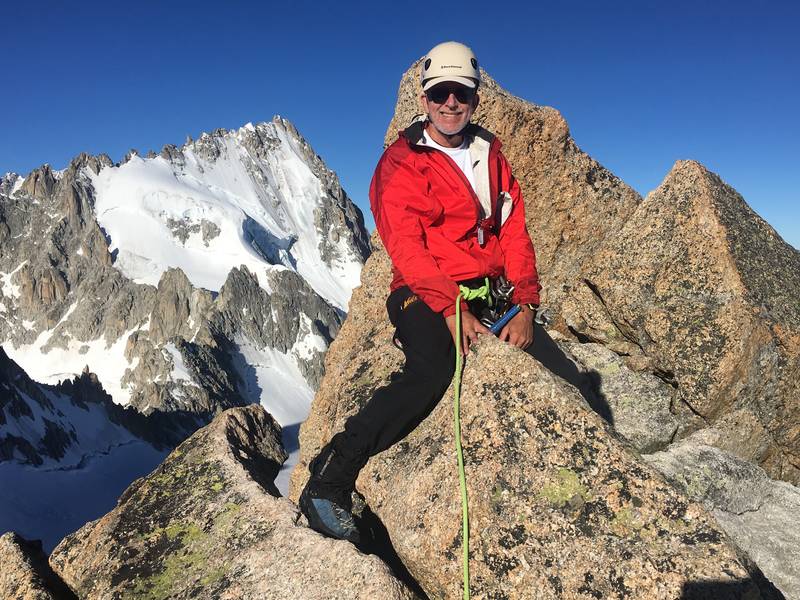 SUMMER MOUTAINEERING
short intro for summer mountainering
Miles is one of numerous guides from the Compagnie des Guides de Chamonix, the British Mountain Guides' (BMG) and the Chamex Guides teach mountaineering, climbing, rescue, photography, medicine and ski alpinism during the Arc'teryx Alpine Academy.
Miles took my friends and I down the valley blanche in 2000, what a great day
Simon Hutchings
Mountain Guide
Miles Bright is an internationally qualified IFMGA mountain guide.
Phone: +33 (0)‭6 79 82 63 60‬
Email:
info@alpineguide.co.uk